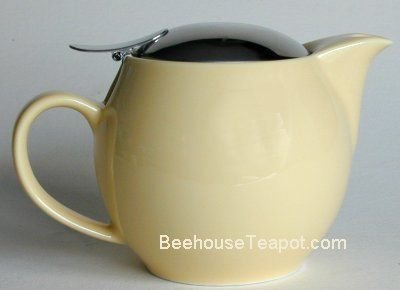 I enjoy getting tea while i'm out at Argo Tea. Now, everytime i walk in there, i always get fascinated by the Japanese made teapots that are displayed in their store. I've always wanted one of them.
I finally got one. It was ironic because my old teapot was this cheap $10 teapot from Don Quixote in Japan. Apparently my dad broke it. So they got me a new one, and i said, get me one from Argo Tea.
I guess one lame reason why i like it is because its Made in Japan. Also love the obscure minimalistic design of the pot, and the various colors they had all came in pastel tons, which is currently my favorite set of pallette these days.
I've been using this almost every other day. Drinking it with my YAMAmotoYAMA teas.